Looking for an education loan?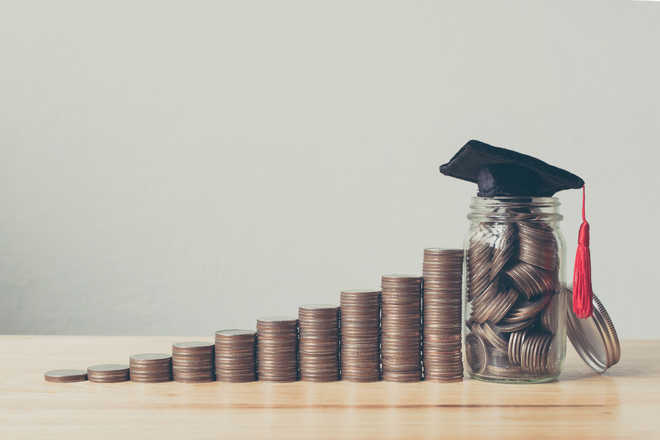 While education within India is expensive enough, going abroad means much more expenditure. High fee and cost of board and lodging are major challenges for many bright students. According to a report by the National Sample Survey Office (NSSO), the average annual private expenditure for general education (primary level to post graduation and above) went up by 175 per cent between 2008 and 2014. These expenses include course fees, books, transportation and coaching
If you're reading this, chances are you need some help with funding your education. Fortunately, easy availability of education loans has bought a large number of students closer to their dream of higher education abroad. A report by credit bureau CRIF HighMark revealed that the disbursement of education loans by banks saw a 9.25 per cent increase between FY17-18. A well-chosen education loan can become the best financial aid for higher education. At the same time, a wrong decision can prove to be burdensome in the long run. The process of availing education loan can seem a little long and daunting to dive into. Here's what to do to make it easier for you to apply for an education loan
Research, Research, Research!
When looking at education loans, check which ones you qualify for, by looking at the eligibility criteria. This also helps in determining whether the college/course that you have applied for is recognised by the bank for the loan.
Education loans are offered by public sector and private sector banks, and while most of them will offer loans for reputed courses and institutes, each bank has its detailed list of courses and institutes which may be different from others.
Similarly each bank may have a slightly different approach towards calculating the cost of education. For example, some may include travel expenses for outstation students, some may exclude it. Thus, your loan amount eligibility may differ from bank to bank. While  doing your research it is important to know which banks will offer you the loan, loan amount eligibility and whether it sufficient to meet the amount of education loan you are looking for.
Make a list for comparison
After you have done your research, make a list of all your shortlisted education loan options that meet your loan requirement. Further check the other loan terms and conditions which include interest rate, loan tenure, moratorium period, prepayment penalties and requirement for collateral or third party guarantee. A comparison of these features may help you to further narrow down the choices.  In addition to your loan of choice, always ensure you have a plan B and C as well, in case your first preference does not work out.
There are multiple online loans aggregators and websites that have curated information about requirements for education loans. Some even help you to compare the loans offered by specific banks, so you can browse through and select according to your eligibility.
Plan well in advance
Education loans mostly require a parent, guardian or even a third party to sign along with you (for loans between Rs 4-7.5 lakh), to guarantee repayment. For loans exceeding Rs 7.5 lakh, you will be required to give collateral too. To apply for the loan, you will need a few documents such as KYC form, proof of admission to the course for which you require the loan, marks statements and bank statements.
Additionally, plan your education loan application well in advance to avoid last minute crunch and surprises. Make sure you have the necessary people informed and documents in place in order to meet all your deadlines. You don't want to be stuck last minute without the required loan amount..
Do a thorough job of researching as well as reading through terms and conditions, and you should be good to go.
— The writer is Co-founder and CEO, MyLoanCare.in
---
Prepare to pay back the loan
Before you even get your approval for the amount, it's good to try and ensure that you have at least a rough plan and strategy in place for how you're going to repay your loan. Most education loans have a tenure of 7-15 years. The longer your tenure, the lower your EMI is likely to be.
The time you get before loan repayment also varies. This is known as the moratorium (waiting) period and can begin after six months to one year of completing your course, or after six months of starting your job. Preparing for these will also help when choosing a loan, as initial research will give you information about various loan tenures and interest rates.
["source=tribuneindia"]